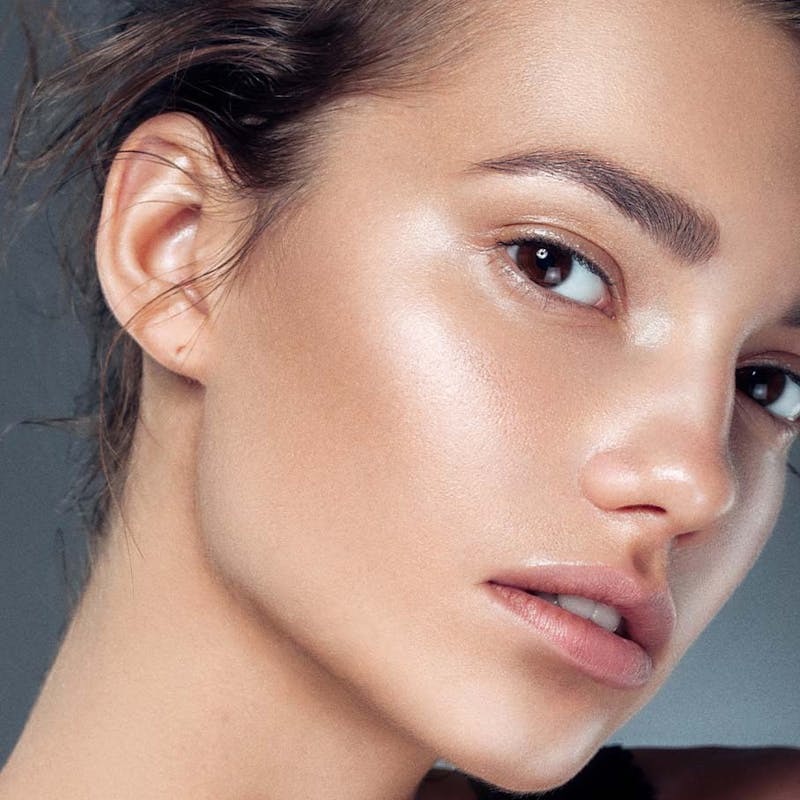 When it comes to skincare, facials have long been a go-to option for rejuvenating and maintaining healthy skin. However, in recent years, a new facial rejuvenation technique has emerged, promising better results without any additional discomfort or downtime: HydraFacial. Both regular facials and HydraFacials offer numerous benefits for your skin, but they differ in technique, results, and overall experience.
The Basics
Regular Facials
Regular facials have been a staple in skincare routines for decades. They typically involve a series of steps, including cleansing, exfoliation, extractions, and mask application. A skilled esthetician customizes each facial to address your specific skin concerns, such as acne, dryness, or signs of aging. The goal of a regular facial is to cleanse the skin, remove impurities, and provide hydration and nourishment.
HydraFacial
HydraFacial is a relatively new technology-driven facial treatment that has recently gained immense popularity. It combines various skincare techniques, including cleansing, exfoliation, extraction, hydration, and antioxidant protection, into a single procedure. What sets HydraFacial apart is its patented device that uses a vortex suction technology to simultaneously cleanse and nourish the skin, promising superior results.
The Treatment Process
Regular Facials
In a traditional facial, the esthetician uses manual techniques, such as massaging and steaming, to prepare your skin. Exfoliation typically involves physical or chemical methods, like scrubs or peels, to remove dead skin cells and promote skin renewal. Extractions are performed to remove blackheads and whiteheads, and a customized mask is applied to address your specific concerns. The esthetician may also apply serums, moisturizers, and sunscreen.
HydraFacial
HydraFacial is performed using a specialized device with multiple attachments. The process starts with cleansing and exfoliation to remove impurities and dead skin cells. Then, a gentle acid peel is applied to further rejuvenate the skin. The HydraFacial device induces a painless vortex suction, which extracts debris from deep within your pores and infuses your skin with nourishing serums, such as hyaluronic acid and antioxidants.
Results & Benefits
Regular Facials
Traditional facials offer a range of benefits, including improved skin texture, increased circulation, and a refreshed complexion. They effectively address specific concerns, such as acne, fine lines, and dryness, but the results appear gradually over time. Regular facials also provide a relaxing and pampering experience.
HydraFacial
HydraFacial delivers immediately visible and dramatic results after just one treatment. The unique combination of cleansing, exfoliation, extraction, and hydration leaves the skin looking smoother, brighter, and more radiant. HydraFacial is particularly effective at addressing fine lines, hyperpigmentation, and enlarged pores. It's often called a "red carpet facial" because it produces a glowing complexion without downtime.
Pain & Discomfort
Regular Facials
Traditional facials are generally relaxing and painless. The esthetician uses manual techniques and gentle products, ensuring the treatment is comfortable for most individuals. While you may experience slight discomfort during extractions, it is typically minimal and temporary.
HydraFacial
HydraFacial is designed to be painless and comfortable. The use of vortex suction technology for extractions is gentle on the skin and often described as a soothing massage. Many individuals find HydraFacial more comfortable than traditional facials because of its proprietary technology, making it a great option for those with sensitive skin or a low pain tolerance.
Downtime & Aftercare
Regular Facials
One of the advantages of regular facials is that there's no downtime. While your skin may appear slightly red or flushed after the treatment, this typically subsides within a few hours. You can resume your regular skincare routine and makeup application soon after.

HydraFacial
HydraFacial promises superior results without increasing the recovery time. You may experience some redness, but it usually disappears within a few hours. Because of the non-invasive nature of HydraFacial, you can return to your daily activities immediately.
Choosing The Right Facial For You
Ultimately, the choice between a regular facial and a HydraFacial depends on your skincare goals and personal preferences. If you simply want a relaxing experience that produces a glowing complexion, a regular facial may be enough. But if you want to address deeper aesthetic concerns and achieve more dramatic results, HydraFacial may be more suitable.
At Serotonin Centers, our experienced aesthetic providers are dedicated to helping you achieve your skincare goals. We evaluate your skin type and concerns and discuss your goals to recommend the most appropriate treatment for your needs, ensuring you leave the medical spa feeling rejuvenated and confident in your skin.